(Originally published in MercySong E-news, Issue No. 9. To read more, click here).
When Pope Francis gave his homily at the Cathedral Basilica of Saints Peter and Paul in Philadelphia, he referenced the story of St. Katharine Drexel, who had been a socialite there in the city in the late 1800s. He recounted the conversation she had with Pope Leo XIII when she was concerned about the needs of the missions, and how "the Pope asked her pointedly: 'What about you? What are you going to do?'"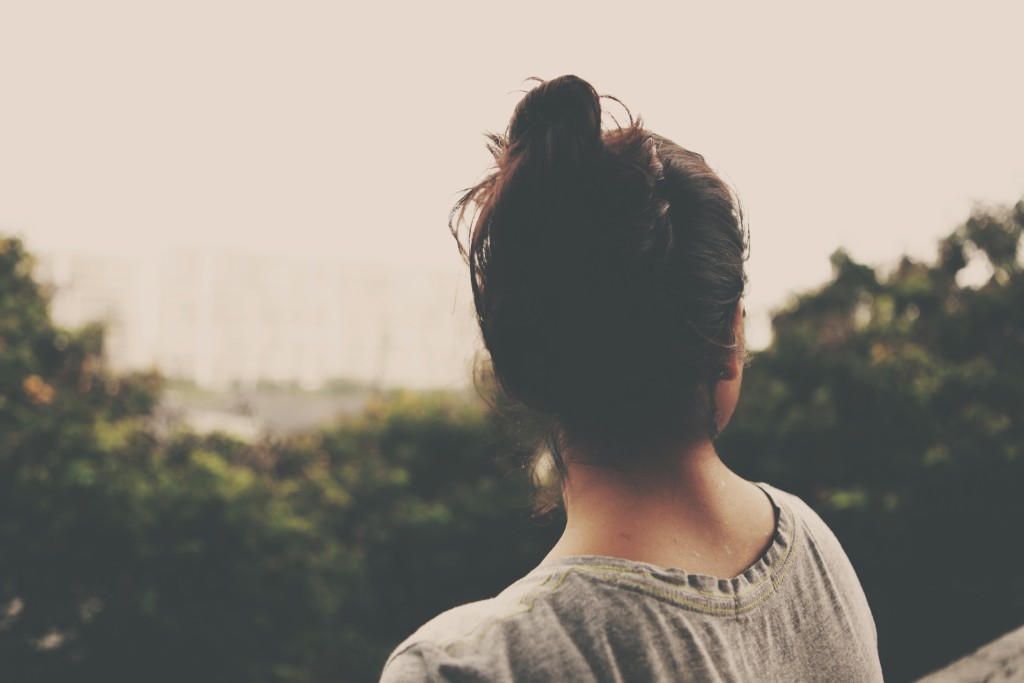 Pope Francis then continued and, as he is wont to do, said something that inspired and yet also issued a very personal challenge: "First, those words – 'What about you?' – were addressed to a young person, a young woman with high ideals, and they changed her life. They made her think of the immense work that had to be done, and to realize that she was being called to do her part." (The young Katharine shocked her world of wealth and prestige by entering the Sisters of Mercy and devoting her life to serving the needs of the Native and African Americans.)
Since the beginning of his papacy, Pope Francis has been not only telling us what it means to "live lives shaped by mercy" but showing us with his own life what that looks like. And now the question we are each asked is truly, "What about you?"
One meditation I have always loved is on the Latin word for mercy, misericordia, which is two root words combined: misery and heart. So mercy in its truest form, is where our misery meets the Heart of God. You can take this in different directions. His Heart is moved by our misery; the love from the Heart of the Trinity overflows into our misery and transforms it; our misery is taken into and dissolved in the Heart of God; and so much more. But the important thing for us here is that mercy involves both an opening and an outpouring of the heart.
The most explicit act of this is the piercing of the Heart of Jesus, Divine Mercy incarnate. "O Blood and Water, which gushed forth from the heart of Jesus, as a fount of mercy for us …" And we are each called to share in this outpouring of mercy: Blessed are the merciful, for they will be shown mercy" (Mt.5:7).
St. John Paul II wrote on this passage:
"Man attains to the merciful love of God, His mercy, to the extent that he himself is interiorly transformed in the spirit of that love towards his neighbor. This … is not just a spiritual transformation realized once and for all: it is a whole lifestyle, an essential and continuous characteristic of the Christian vocation. It consists in the constant discovery and persevering practice of love as a unifying and also elevating power despite all difficulties of a psychological or social nature: it is a question, in fact, of a merciful love which, by its essence, is a creative love. In reciprocal relationships between persons merciful love is never a unilateral act or process. Even in the cases in which everything would seem to indicate that only one party is giving and offering, and the other only receiving and taking … in reality the one who gives is always also a beneficiary" (Rich in Mercy, 14).
An "elevating power." That's what mercy is! It is a love that reaches out, entering the misery of an "other," and elevating him. In fact, true mercy elevates not only the one who receives, but the one who gives. That's why the heart is so critical in all of this! It must originate there. Mercy can't be condescending, a mere physical action, or a calculated "to do."
Involving the heart is much more risky and sometimes extremely uncomfortable … it's often much easier to simply "do" something for someone. But this is why Pope Francis has continually called us to stretch beyond our comfort zones. It isn't enough to simply perform a function, like pressing hard on a cut to stop the bleeding. We are called to bring ointment and to personally and tenderly treat the wound.
When God has mercy on us, it isn't a "Fine I'll do it." It's love that is moved at the sight of brokenness and pain, and which pours itself out as balm. It's love overflowing into our world of wounds and becoming one with us — healing, elevating, restoring. We're invited to enter that stream of mercy and then let it flow through us.
For World Communications Day 2016, Pope Francis has chosen the theme "Communication and Mercy: A fruitful encounter." This of course has to do with the way the Church communicates, but it also relates to us as individuals. "The theme invokes the power of words and gestures to overcome misunderstandings, to heal memories and to build peace and harmony" (Statement from the Pontifical Council for Social Communications).
As Pope Francis has said multiple times, it is in the relationships with those around us, in our families, in our homes, with our neighbors, where mercy must be lived out. And as we all know, sometimes the hardest people for us to show mercy to, are those closest to us. Even still, that's where we are called to begin — in words and gestures, with tenderness and balm. We have a front-row seat to the weakness and brokenness of those nearest to us, and it's easy sometimes to let that be the reason we treat them with frustration, a lack of compassion, and even anger.
In Cuba, the Pope said that "Jesus' love heals our short-sightedness and pushes us to look beyond …" seeing everyone as He sees us, with the eyes of mercy. First, those next to us and then to the outermost reaches of the earth. As he said in The Face of Mercy, "May the balm of mercy reach everyone."
The question remains, "What about you?"